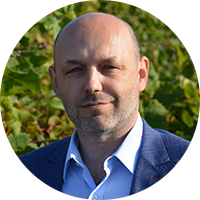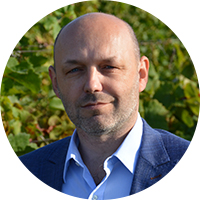 Juraj Hanuš
CEO
Juraj graduated from the Technical University where he studied the Automation of Technological Processes. Later he also graduated from the Faculty of Commerce at the University of Economics,  department of the International Trade. Since 1992 he has been working in the bulk wine business. He started in a company called Vinimex (later VinConsult&partners AG) as a sales representative for the Czech and Slovak Republic. From 1998 till 2014 he was a partner for Central and Eastern Europe. In 2003 he founded EUROTRADE BUSINESS SERVICES. Juraj speaks Slovak, German, English and Russian.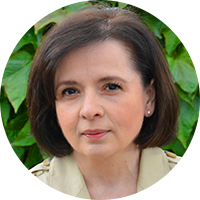 Dana Hanušová
Finance and accounting
Dana graduated from the Faculty of Chemical Engineering in Slovak University of Technology where she occupied herself with the Processes and Technologies of the Chemical and Food Production. Subsequently, Dana graduated after 5 years in the University of Economics, too. She was working during several years as a bookkeeper, and later during 9 years as an auditor in KPMG. Since 2003 she has been working as a financial director for EUROTRADE BUSINESS SERVICES.
Kristína Muránska
Administration, Marketing
Kristina graduated from the English and Italian translation and interpreting in the Faculty of Arts, Comenius University. Apart from that, she can speak Portuguese, Spanish and German. Kristina is a person, for whom nothing is impossible and can handle all kinds of issues.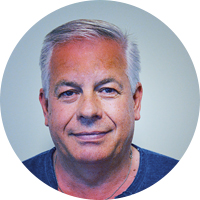 Eduard Hrnčár
Oenologist
Eduard owns a diploma from the Faculty of Chemical Engineering in Slovak University of Technology where he studied the area of Chemistry and Microbiology of Fermentation. Since 1982, he has been working as an oenologist in viniculture and winery, and later he became a production manager of large and medium-sized wineries. He is an irreplaceable expert, consultant, great appraiser and enthusiast of wine. He is considered to be a professionally-valued personality.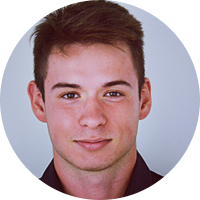 Juraj Hanuš jr.
Analyses, IT, e-commerce, Marketing
Juraj is currently studying the Financial Mathematics and Economics. He works as the company's trainee. Called also "young blood in team", Juraj is constantly bringing new crazy and inspiring ideas, from which many are surprisingly easily put into practice. He is undoubtedly a star of all brainstorming sessions.